News
Meet Jean-Charles Touzalin (IENAC09), co-founder of Sport Heroes Group

View 585 once
"Take a short break with ENAC Alumni summer issue and discover articles from our previous mag"
Who are you ?

Jean Charles Touzalin I am one of the co-founders, the one who is in charge of everything technical. My back-ground is development engineer. I did the ENAC in Toulouse and I am specialized in web development. Between my studies and Running Heroes, I worked for Thales for a year.
It took me about a year to leave Thales and to be 100% with Running Heroes. When you do software development, you can create something and put it online right away. This has fascinated me. And I realized that the best way to do that was to set my own business. My main task is technical development, ie developping the interface that users will see (hence the website) but also the server with data processing, API connections, algorithm, ...

You are graduated from ENAC, why have you choosen aviation industry ?
This will sound cliché but I wanted to be an astronaut when I was a kid. In growing up this has been transformed into an astrophysicist and finally into an engineer in aviation. All this to realise that I really am fascinated actually by computing.

When did you want to set up your business, during your studies before or after ?
During my studies at ENAC. One of the things I really liked when I discovered computers is the ability to quickly create digital products and services and make them available for users. Thinking about it at that time I realized that I will have more freedom by being entrepreneurs.

Could you present Sport Heroes Group to our readers ?


Sport Heroes Group is a startup specialized in the creation and animation of sports communities. The mission of the company is to ..encourage and develop the practice of sport to the greatest number, by creating new digital experiences that are fun, rewarding, ..motivating, community that add meaning and interest to the practice of sport. Owner of a technology developed for over 3 years, ..which allows synchronization and recovery of application data partners (Nike + r RunKeepe, Runtastic, Strava, Garmin, Pola r, Fitbit, ..Google FIt ...), all The experiences of Sport Heroes Group use raw data (the famous big data) to make them more intelligent, personalized and useful. Sport Heroes Group is structured around two main types of activities:
1. The animation of his own communities: Running Heroes, Heroes Cycling and Skiing Heroes And linking brands with practitioners
2. The animation communities gray mark on behalf of third parties: NGO communities and their supporters, brands and their customer communities, businesses And their communities of collaborators. Created in May 2014, the company was funded to the tune of € 2.5M through several fundraising and now employs 40 people spread between offices in Paris, London and Sydney.

How did this crazy project for your startup make up ?
I met Boris Pourreau the 2nd co-founder and CEO of Heroes Sports Group, who is at the origin of this idea during a Startup Weekend In Paris (in June 2013). This is a fairly well known event in the startups world that allows different profiles to meet and start their startup in 54 hours. We worked together for those 54 hours and at the end I went to see him and said, "Listen, if you want to continue, I'm part of it because it motivates me".
We've had a lot of success since the beginning. Whenever we go through a new stage, whether it's our entry into the accelerator, the moment we had the 50,000 users, our first fundraising ... each stage were very important moment for an entrepreneur. However, as we have on average at least 30 people on the site, as soon as there is a problem, it puts more pressure on the work. It puts a bit of difficulty and challenge in my daily life.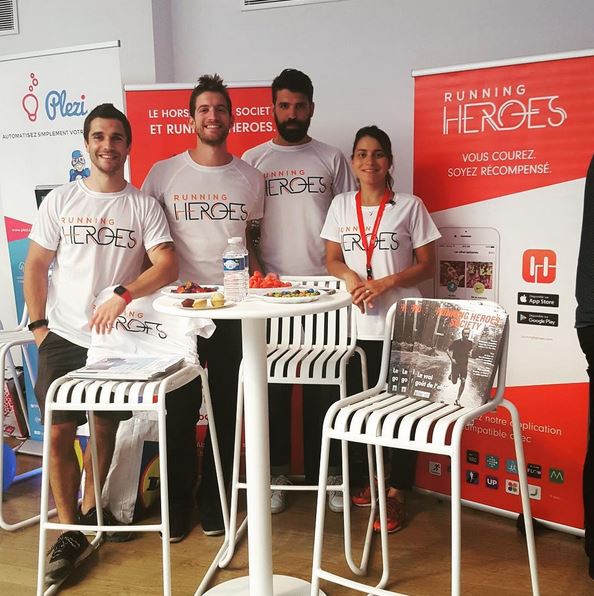 Few months ago you did a fundraising, could you tell us about it ? Why, what are the objectives in the longer term ?
The main objective of our previous fundraising (late 2015) was to begin to structure our team. We have almost tripled our staff in order to support the development of our different products. This has also allowed us to begin to set up marketing strategy to win users over to our website.
Entrepreneurship does not always seem obvious to ENAC students, would you explain to our readers, and in particular our students or young graduated, how to do it ?
It is really vast as a question; I do not see myself answering to it in an article. But what I can say is that there are now a lot of content, services and online communities that accompany entrepreneurs.

ENAC has set up a minor entrepreneurship for the IENAC in the third year ; do you think that you would have chosen this minor during your studies ? If yes, why ? (This minor consists of approximately 120 hours dedicated to this activity, with training (pitch, business plan, accounting, legal, HR...) and individualized support)
I had the opportunity to follow the course Entrepreneurship for Scientists and Engineers during my exchange in the US and I really enjoyed having that first glimpse of the world of startups before dive head on. So I think I would have taken the opportunity if this minor had existed during my 3rd year.
There are many topics needed to create a startup that are not at all deal within a classical engineering curriculum. It is clearly an added value to be able to discover the basis and have professional support on recruitment, pitch and BP among other things during studies.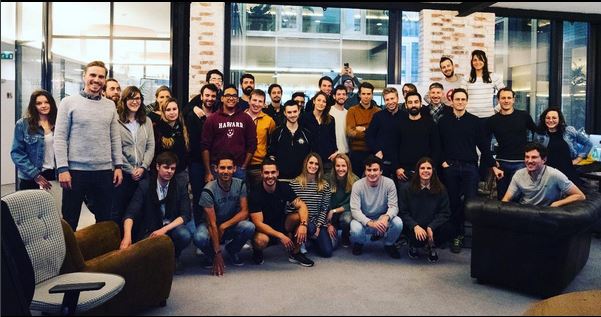 How can the ENAC Alumni Association accompany you ? What could you bring to the association and in particular to alumni and students ?
Maybe ENAC Alumni association could help us as business introducer for our B2B products?
For me it is complicated enough for now, Heroes Sports Group always takes me a lot of time and effort. Perhaps in the long term I could provide advice and support to future ENAC entrepreneurs?

What are the three tips you would have liked to have before you started and would like to give to our readers ?
1. Know how to surround yourself from the beginning. An additional founding team, business incubator, mentors; accept all the help you could have.
2. Invest enormously in the recruitment and management of the team. Your team is your most important input.
3. Keep focus on a single product. It's complex enough to develop on correctly; it's useless to disperse from the beginning.
Find the whole file "Meeting between the sport of excellence and aeronautics" in the Mag#20 of ENAC Alumni
---
I like