News
Feet on the Ground and Head in the Clouds

View 684 once
"Take a short break with ENAC Alumni summer issue and discover articles from our previous mag"
How could we not honour general aviation in this issue of ENAC Alumni focused on pilots? In France, there are over 40,000 active private pilot's licenses (aircraft or helicopter). This is over twice as many as professional licenses. Régis Lacote is an ENAC graduate and Director of Paris-Orly airport for the ADP Group. He has a PPL and aviation is not only a part of his professional life. Here he shares his passion for flying with us.
Aviation has (almost) always occupied all aspects of my life. With a pilot and aviation entrepreneur for a father and a mother passionate about aviation, I flew for the first time aged 3 months. I don't remember it, but I guess it must have all started from there. Up to the age of 13, I watched others fly planes. I was biting at the bit. I practised sailing whilst waiting to grow up. Sometimes I was allowed to touch the flight controls - the wait was long !
At 13, I started my first flying lessons in a 3-axis microlight aircraft with my father, who had encouraged the adventure, and at 14 I also started gliding. It was a revolution ! I found myself at the controls of aircraft made to split the air ! I still remember my last flight in a dual control aircraft before my release, a flight in a CARMAN M200 with my instructor Sylvie (today an ERJ pilot with HOP) to go out for some required spins before getting to know the sky a little better, finally alone. I therefore found myself in a washing machine, where the sky and the Earth joined each other successively in a loop. In a nutshell, it was wonderful ! I decided I wanted to become a fighter pilot. I had that plan for several years. It led me to preparatory classes. However, in the end, regretfully, I didn't complete this.
During this time, my father, always able to motivate his son when it came to aviation, offered to pay for my TT license (now the PPL) to congratulate me for being admitted into the second year of maths training. I took it in a professional pilot/IFR school in Castelnaudary. It was short and intense (I completed it all in a month). It was also my first experience of the difficulty associated with the profession, at a time where there were not many openings in airlines and my classmates were forever unemployed due to a lack of jobs. Here I discovered the discipline of professional pilots and, as was the case in gliding, I experienced several challenges to my ego - these are always good to have - they prepare you for the future. There are no good pilots, there are only old pilots.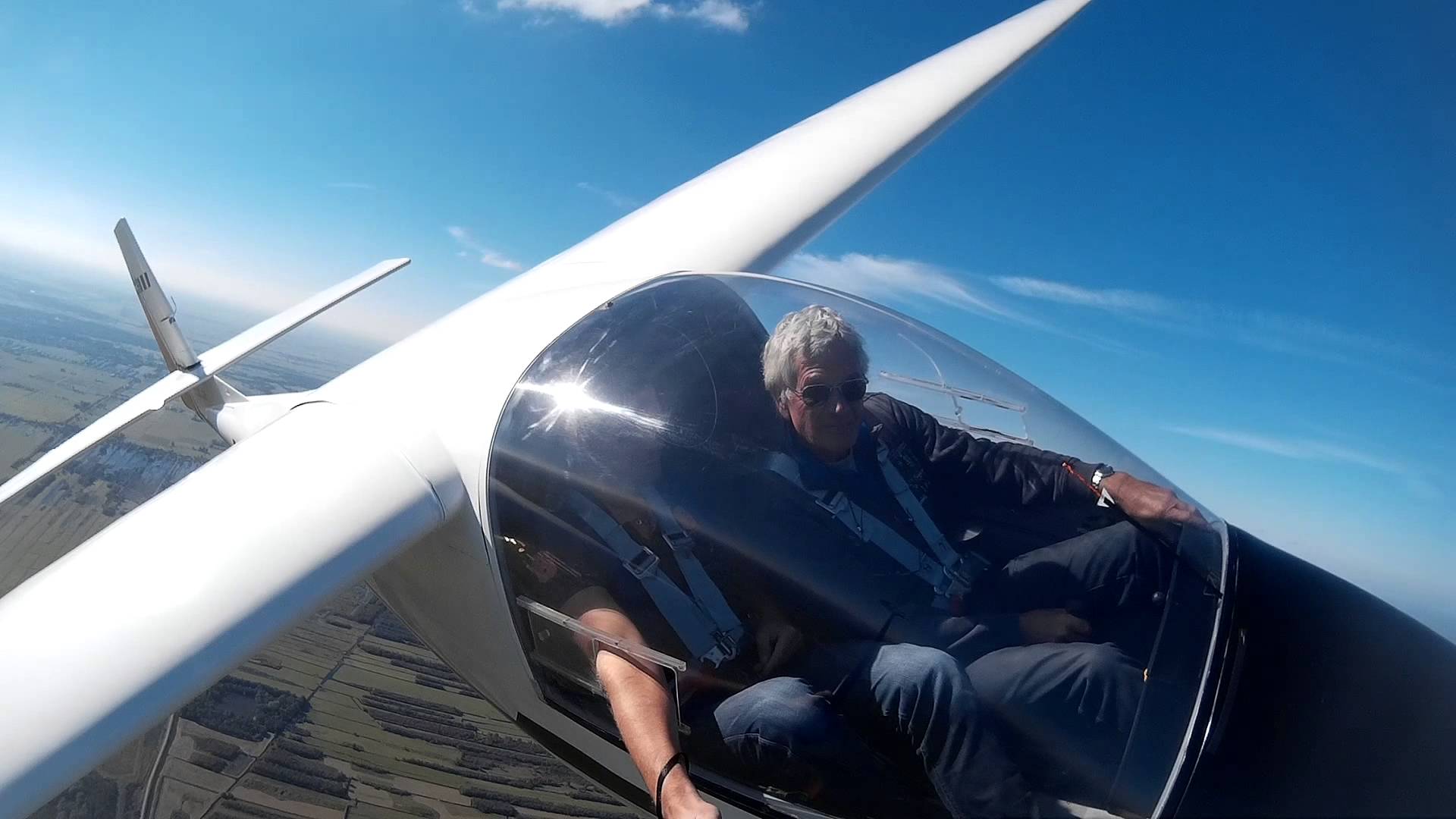 My last hours for a long time were in the air club at ENAC, where I studied a Master's degree in airport management. I took my last bit of fresh air in the South-West before heading to Réunion. I stayed there for four years on a small salary from the Technical Assistance Volunteering (VAT) scheme. I watched others fly. This gave me motivation for the future and a change in fortune. I was able to save some money - time for me to perform! I left Réunion with 10 hours of dual time in the bag in a dream landscape, a mix between Jurassic Park and the Colours of Africa !
I returned to France to join the ADP Group. They have a flying club, so I joined. This actually took a while, as I had to wait my turn on a seniority list. There, I continued dual flights in the Paris region, from the place that is my CDG of general aviation - Lognes. I was released in a Cessna 152 (my sky scooter), then a Cessna 172, and went on to discover the country, where I pushed my 152 to the foothills of the Alps. I felt alive and discovered the beauty of France. I discovered EFIS with the TECNAM P2008, so I followed on with the Cessna C172 G1000, however I was firstly reluctant. To some extent I really miss the pointer instruments from the good old days of my youth. My work is taking up more and more of my time, but I save the rest for my partner and for flying. I travel all over France and I am starting to have quite a lot of experience in flying over mountains, plains and coastlines. The conditions are often complex, and it is rare for it to be truly VFR clear from one end to the other of France.
In 2018 I decided to try IFR, but in the meantime some unexpected professional developments meant I had to put this plan on hold. So I am trying a new craft, the Cirrus SR22. This was a further revelation - the aircraft of my dreams already existed. It is elegant, fast, slim and effective - I could keep on giving praise. In mid-July, in the SR22, I flew my first Lognes – Perpignan return flight. I feel so happy at over 165 kts flying a series of short hops between the magnificent terrains of Egletons, Mende, Saint-Afrique, etc. all in less than three hours ! This is really helping me see things in a new light.
As you can tell, I really do have the bug. Aviation is my profession and my passion. A real living dream !
Find the whole file "Pilot stories : the airplane as a passion, the sky as an office" in the Mag#23 of ENAC Alumni
---
I like