News
Collaboration and teamwork : key ingredients to develop and implement the new European Action Plan for the Prevention of Runway Incursions version 3.0 (EAPPRI v3.0)

View 618 once
"Take a short break with ENAC Alumni summer issue and discover articles from our previous mag"
By Richard "Sid" Lawrence, EUROCONTROL Network Manager SISG EAPPRI v3.0 Development Lead
Operations on or in the vicinity of airports are dynamic, challenging and safety critical. At many locations the pressure to exploit the maximum capacity from existing runway infrastructure is intense. Indeed, according to the EUROCONTROL Challenges of Growth Report 2013 the global economic downturn (from 2007) resulted in a sharp fall in airport (runway) capacity expansion plans to the extent that, at the European level, there will continue to be an overall capacity shortfall for the foreseeable future. So we can expect no let-up in the years to come. Rather, we need to gear ourselves up to the fact that, as growth returns, the pressures and stresses on runway utilisation are likely to increase.
Runway safety is, undoubtedly, a crucial capacity enhancer. In the context of its Network Manager (NM) role, EUROCONTROL is profoundly aware of this safety/capacity (demand) balance. We have a history of helping to enhance the former so that the latter can flourish within the physical constraints of the available aerodrome infrastructure.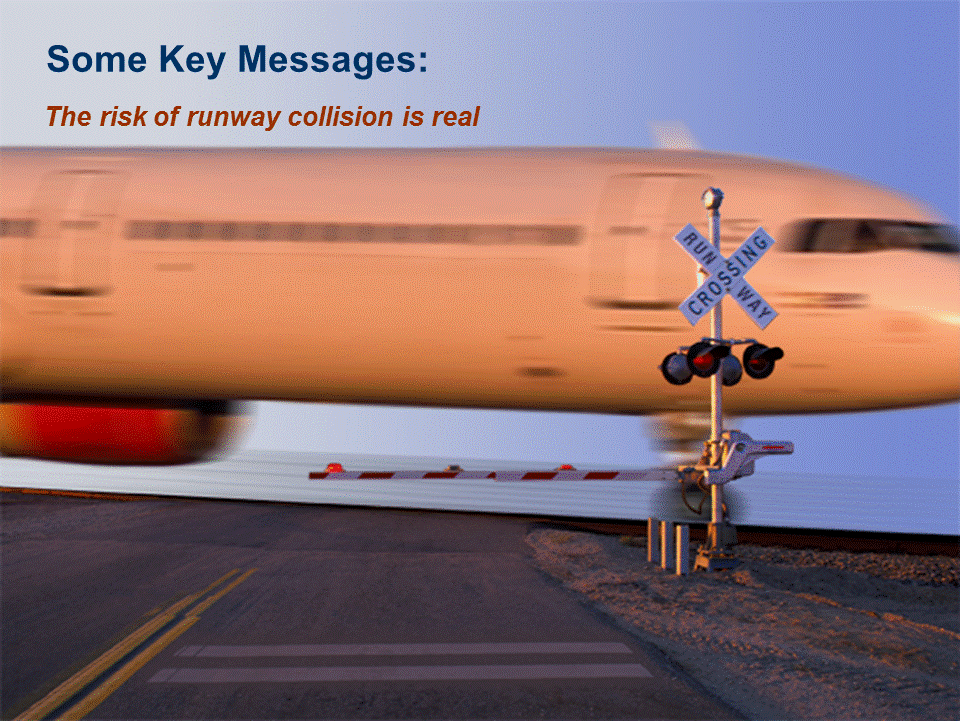 Since the 1977 runway collision accident in Tenerife (when 583 people perished following the collision of two B747s – still aviation's worst accident in terms of loss of life - the aviation industry has made great strides to improve runway safety. The regulatory framework, training regimes, equipment/technology and procedures have all improved dramatically. Yet the threat of runway collisions is ever present and the residual risks are as real today as they were 40 years ago.
Runway safety data – whether actual numbers of runway incursions or rates per x000 movements – consistently shows us that there are still too many runway incursions (not only in Europe, but globally). Whilst many are non or low risk bearing occurrences such as when a pilot inadvertently crosses the runway holding point by a few metres without a an ATC clearance, others fall into the more serious risk-bearing categories which in some cases are only resolved through luck (or 'providence' as we prefer to call it).
ICAO runway incursion definition - also adopted by EU/EASA. "Any occurrence at an aerodrome involving the incorrect presence of an aircraft, vehicle or person on the protected area of a surface designated for the landing and take-off of aircraft".
EAPPRI v3.0 Appendix N provides additional guidance on the interpretation of this definition to further strengthen the consistency and integrity of reported runway incursion events and associated data.
The good news is that through improved reporting of runway incursion events over the years, we have a better understanding of the systemic and human causal and contributory factors behind these incursion events. Mitigations to eliminate or reduce the known risks have been captured in the two previous versions of the European Action Plan for the Prevention of Runway Incursions (first published in 2003 and then re-released in as Edition 2.0 in April 2011). Monitoring mechanisms shows us that these plans have been widely implemented across the European aviation industry/network and yet still the problem of runway incursions persists. In recognition of the continued threat to safe runway operations, the EUROCONTROL Safety Improvement Sub Group (SISG) – Runway Safety (comprising experts from across the aviation safety spectrum) agreed to review EAPPRI Edition 2.0 and develop a new EAPPRI Version 3.0. A key intention is to try and reverse the runway incursion trend and so reduce the risk of runway collisions. I was selected to lead and coordinate the development of EAPPRI v3.0.
My broad objectives when starting this process were to:
Ensure the document remains up to date, consistent with regulations and reflects existing and emerging industry 'best' practices.

Review, update and, where necessary, add new Recommendations and associated Guidance Materials.

Challenge our industry to do even better and to continue to shine an industry spot light on the importance of preserving runway safety.
It was clear from the outset that I would need to utilise the vast experience and knowledge of the SISG runway safety representatives in a collaborative approach if I was to reach a successful conclusion. A quick glance of the recently released EAPPRI v3.0 shows that this remit was met; in all, over 30 different organisations covering all aspects of the European aviation scene made an active contribution to the project. Moreover, as part of a deliberate open and transparent process, we gained additional buy-in for the proposed new Recommendations at the 2017 EUROCONTROL/Flight Safety Foundation/European Regional Airlines Safety Forum "Preventing Runway Collisions". We also utilised an on-line survey which attracted over 100 responses with an average approval rating of over 90% in support of the new proposals. This was especially important given that it is the Recommendations that will drive the future behaviour of safety managers and frontline practitioners which in turn will hopefully shape future performance improvements. EAPPRI v3.0 Recommendations are essentially a compilation of 'best' practices "by the industry, for the industry", that have a proven track record of success.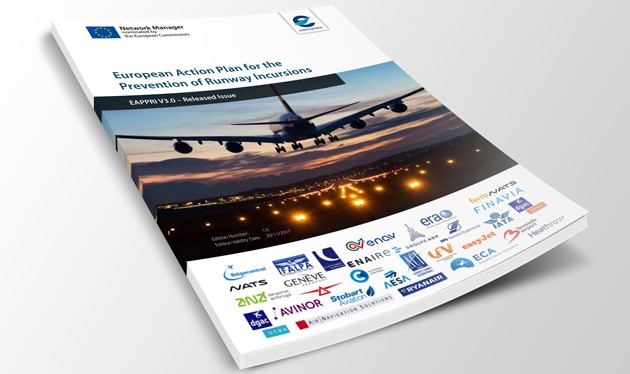 So, let's have a brief look at the important changes and additions, starting with some of the 'systemic' issues :
Whilst teamwork and collaboration were an important part in producing the new EAPPRI v3.0, they are even more critical in the practical implementation of the Plan. Consequently, EAPPRI v3.0 contains new recommendations aimed at improving the effectiveness of aerodrome local Runway Safety Teams (RST). These bodies, which are required to be established at airports are pivotal to the success of runway safety initiatives on and around the aerodrome. New Recommendations challenge RSTs to re-examine their working arrangements to verify that they are achieving the anticipated safety outcomes and where they are not to put new mechanisms in place.
Similarly, there are new Recommendations for all organisations to re-assess the effectiveness of their Safety Management Systems (SMS) as far as they support runway safety, and runway incursion prevention in particular. All aspects of the SMS should be re-examined for instance, training; runway safety promotion campaigns ; and how runway incursions are reported, investigated and lessons identified acted upon. The Plan also encourages organisations to start thinking along the lines of the Safety II approach (see here and here) whereby they emphasise "what goes right" as well as the traditional view of concentrating our safety efforts on "what went wrong". In addition, in line with emerging regulations, operators are urged to adopt a risk-based, data driven approach to setting the runway safety (runway incursion prevention) agenda.
State regulatory bodies (the Plan uses the term Regulator as a 'catch-all' for regulator, national authority, civil aviation authority, national supervisory authority etc) are also targeted. New Recommendations encourage Regulators to participate in aerodrome local RST; provide improved oversight of operational organisations' SMS; and enhance runway safety promotion activities. Furthermore, the document now better reflects the evolving EU regulatory framework covering aerodrome operations, occurrence reporting and design whilst at the same time continuing to respect ICAO SARPs and PANS.
Aerodrome Operators feature in a multitude of ways ranging from enhancing aerodrome driving (runway recency checks, promoting 'sterile' driving cab procedures, H24 use of stop bars (with ATC) and provision of a 'protected area' map). There are also new recommendations and guidance provided for better control of works in progress, maintenance activities and inspections. Contractors that need to access the manoeuvring area/runways are also targeted. Aerodrome design aspects were also re-visited and new guidance to supplement the existing Recommendation about designing new/changing infrastructure to reduce the likelihood of runaway incursions (e.g. avoidance of multiple parallel runway holding positions and establishment of end around taxiways (to avoid runway crossings) have been incorporated.
Pilots face an ever-growing mountain of Aeronautical Information Management (AIM) data (e.g. NOTAMs) related to aerodrome/runway operations. Recommendations and guidance to support the simplification and quality of runway safety AIM data presented to pilots is provided. EAPPRI v3.0 also continues to advocate the digitisation of AIM data (e.g. aerodrome works in progress) so that it can be given to pilots in a graphical format thereby making it quicker and easier to digest and understand.
Turning toward more human centric issues and activities, EAPPRI v3.0 reinforces the critical importance of operational staff respecting the integrity of voice Communications. Breakdowns in these communications continue to be a well-documented cause or contributing factor in many runway incursion events. The guidance material remains largely intact from Edition 2.0; however, it introduces the concept of "Triple One" – one runway, one frequency, one language (English) – as an additional means to improve participants' situational awareness whilst recognising that it is not suitable in all circumstances.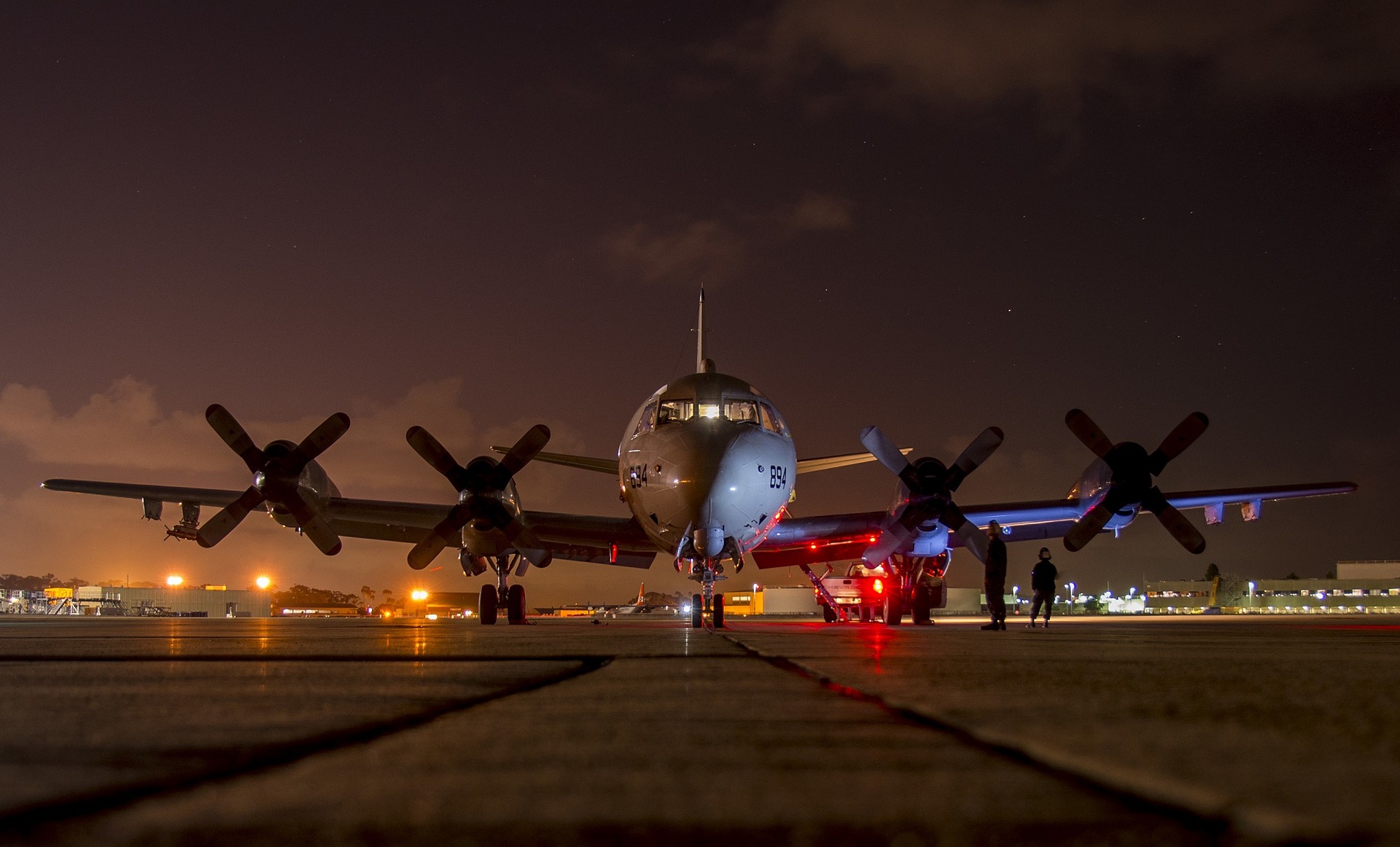 At the sharp-end of the business, new Recommendations for flight crews suggest that they confirm 'early' line-up, take-off and landing clearances as means to guard against memory lapses by themselves and/or ATC controllers. A new Recommendation to prevent distraction (of the sterile cockpit) due to engine out taxi procedures is introduced.
In air traffic control, the EAPPRI v3.0 guidance material has been completely re-written and now concentrates on common ATC contributory factors to runway incursions, namely: memory, coordination, situational awareness, communication and planning and decision making. At the organisational level, air navigation service providers are recommended to consider the use of H24 stop bars (working with the aerodrome operator); re-assess use of conditional clearances; and review the 'early' landing, line-up and take-off clearances (to complement the Recommendation for flight crews).
EAPPRI v3.0 also takes a quick look into the future and provides some information about "Remote Tower" technology and the authorised use of RPAS/drones on and around aerodromes. Both have the potential impact on runway safety – not necessarily in a bad way – and the document recommends that the EUROCONTROL SISG monitors the situation.
Similarly, there is no doubt that technological enhancements in ATC, on board aircraft and in vehicles can play an increasing role in improving our collective runway safety defences. A number of SESAR projects such as "follow the greens", ATC clearance conformance monitoring and digital ATIS are planned to be introduced in the coming years. These supplement existing technologies such as Advanced-Surface Movement Guidance Control Systems (A-SMGCS); further details can be found in the SESAR Solutions Catalogue (High Performing Airport Operations). EAPPRI v3.0 is not the correct (legal) vehicle to recommend directly the implementation of these technologies (there are other EU avenues being used to do this, e.g. via the SESAR Pilot Common Projects (PCP)) but it does provide basic information for readers so that they can explore the potential benefits further.
Implementation
The publication of EAPPRI v3.0 provides an opportunity for aviation industry stakeholders and organisations to re-focus and re-energise their runway incursion prevention activities. What's clear from many of the Recommendations and the cross referencing/indexing in the Recommendation section of the document, is that relatively few of the Recommendations are exclusive to one domain of operations. The overwhelming majority require that the 'lead' organisation works in close cooperation with other stakeholders in order to successfully implement the suggested best practices. In this sense, establishing a mutual exchange of information and data between organisations in order to facilitate lesson learning and assisting in the enhancement of runway safety is critical for the successful implementation of the Plan. I'm confident that the aviation industry will rise to the challenges presented in EAPPRI v3.0; we had the backing of a wide cross-section of industry partners during the development of the Plan and I anticipate and equal level of commitment in executing its Recommendations and following the guidance materials.
EAPPRI v3.0 was formally launched at the ICAO Global Runway Safety Symposium in Lima, Peru on 20 November 2017.
The preceding text is intended to give a flavour of the content, for a more in-depth read copies of EAPPRI v3.0 can be downloaded from SKYbrary here.
About the author

Richard "Sid" Lawrence served in the UK Royal Air Force for 29 years across a wide range of ATM and related safety disciplines. He has extensive experience as an ATC terminal and en-route controller and manager working in the UK and abroad in joint military/civil environments.
Sid joined EUROCONTROL in January 2006 and worked in the Network Manager Directorate Safety Unit across a broad spectrum of ATM safety related topics, including the implementation and update of the European Action Plans for the Prevention of Runway Incursions (EAPPRI) and Excursions (EAPPRE), the Aerodrome Resource Management Course as an Instructor, and the EUROCONTROL call sign similarity project. He provided secretarial and operational support to the EUROCONTROL Safety Team (ST) and Safety Improvement Sub Group (SISG), and was the EUROCONTROL Safety Heads Up (formerly Safety Alert) Coordinator.
Many alumni participated in the preparation of EAPPRI3: Pierre-François Dinelli (ICNA09), Sébastien Raphoz (ICNA99) and Yan Le Fablec (IENAC92) for the DSNA; Noémie Vellou (IENAC06) for ADP Group; Geoffroy Chevalier (MS AATM) and Fabrice Alger (IENAC08) for the DSAC; and Gaël Le Bris (IENAC07) for WSP USA.
Find the whole file "Back on the ENAC's 70th anniversary" in the Mag#22 of ENAC Alumni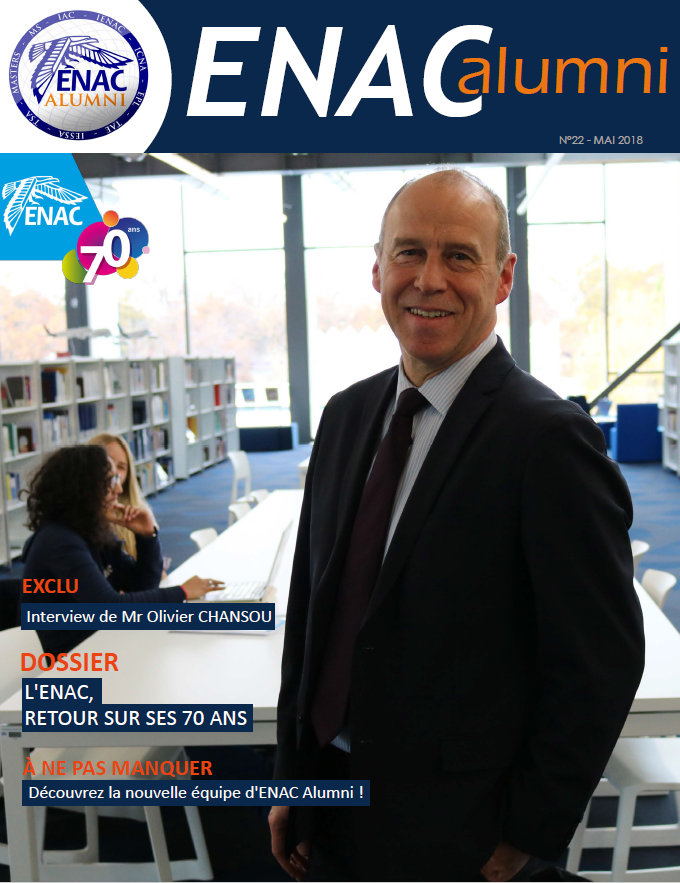 ---
I like