News

An evening of assessment and perspectives for Chapter Cameroon!

Viewed 224 times
December 23, 2022, the Cameroon Chapter of ENAC Alumni had an afterwork with their Senior Mentor, Mrs ASSOUMOU AVOMO Paule epse KOKI, the Director General of the Cameroon Civil Aviation Authority, which was centred around reviewing the activities carried out over the course of the year, as well as reviewing the perspectives for 2023.

Activities carried out in 2022 include:
·       Quarterly meetings held during the year,
·       Think tanks workss:
o   At the local level: Feedback: Covid-19 response, and
o   At the regional level: the coordination by Cameroon of the initiative "The Future of Airports in Central Africa"
·       The participation of the Cameroon Chapter in the first edition of the ENAC Alumni "International Day of Chapters;
·       The sharing of news and current developments in the aviation industry amongst the members.

In 2023 they intend to intensify their activities with more promotion of civil aviation at the local level.
The Senior Mentor congratulated the members on the work which has been carried out so far by the Chapter and greatly encouraged the members to actively participate in various activities for their personal development. Furthermore, she renewed her support to the Chapter by providing facilities needed for more effectiveness.
The Cameroon's chapter expresses its full gratitude to their Senior Mentor, Mrs Paule ASSOUMOU KOKI, for her inspiring support and permanent encouragement. 


The meeting closed in conviviality over a dinner richly furnished with Cameroon delicacies offered by the Senior Mentor of the Chapter.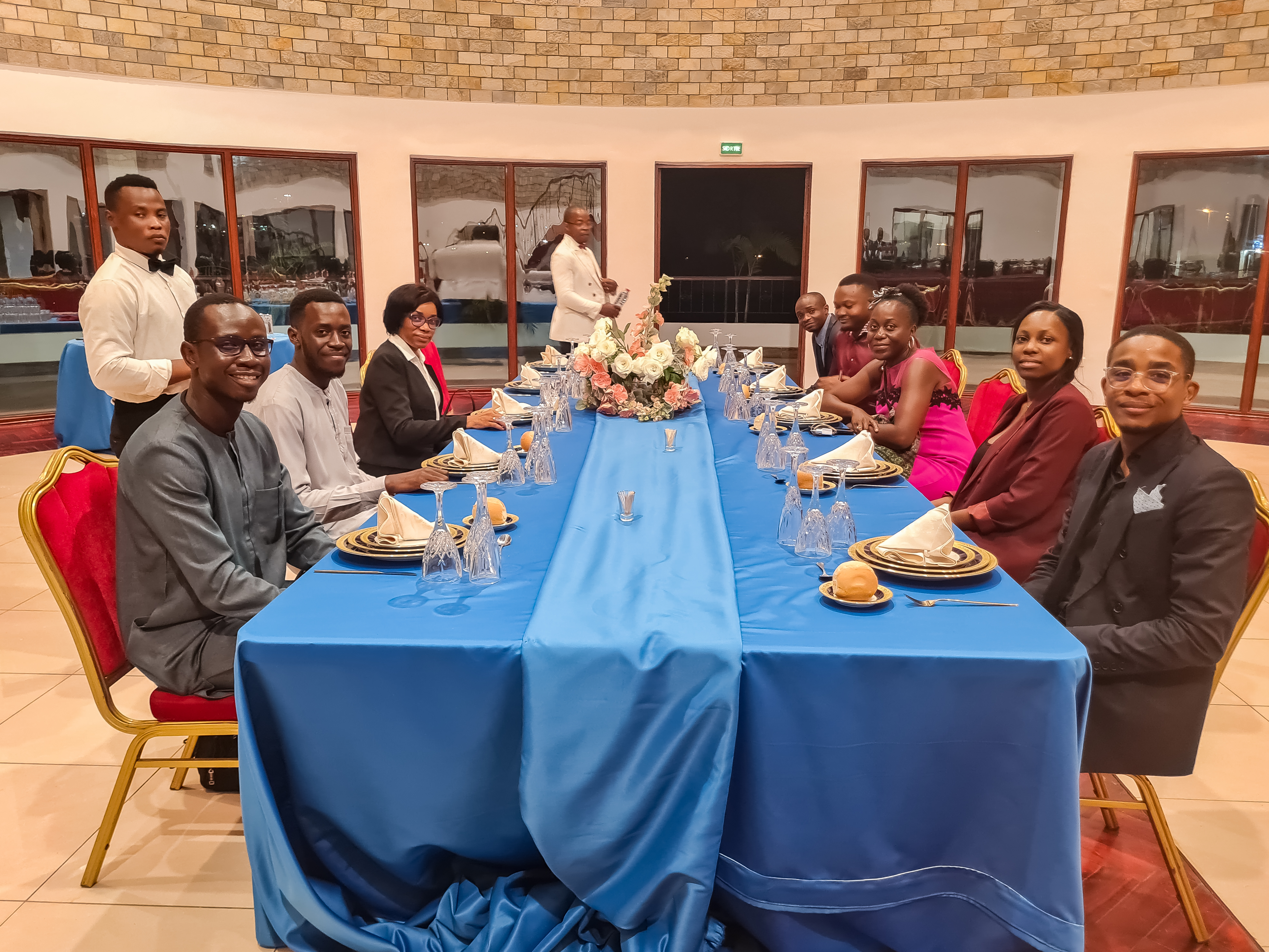 ---
2
I like