News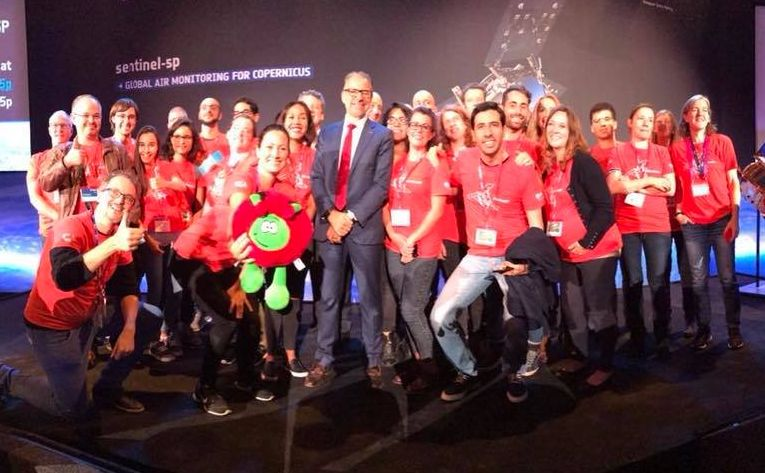 A Social Space encounter for the future of our planet by Maëlys BELIAZI IENAC16

Viewed 1560 times
On Thursday 12 October I took off for the Netherlands where I was to participate in Sentinel-5P's launch event in ESTEC (European Space Research and Technology Center, belonging to the European Space Agency ESA) on Friday 13 October. First of all, I would like to reassure all superstitious minds among you by saying that the event was a great success not only for ESA but also for all its partners in the project, despite the date chosen for the launch.
Now what is Sentinel-5P and what's its mission?
Sentinel-5P belongs to the wide family of Sentinel satellites, all at the heart of Europe's Copernicus programme for earth observation and monitoring. Each Sentinel is given a specific mission such as oceans study, infra-red terrestrial imagery, or land monitoring for example. The first Sentinel satellite, Sentinel-1A, was put into orbit in 2014 for land and ocean monitoring. Regarding Sentinel-5P, the scientific task is new and particularly important: equipped with the TROPOspheric monitoring instrument (Tropomi), this latest Sentinel satellite will analyze (for seven years) earth's atmospheric composition in gases (specifically green-house gases such as carbon dioxide, methane or nitrogen oxides), aerosols and pollutants.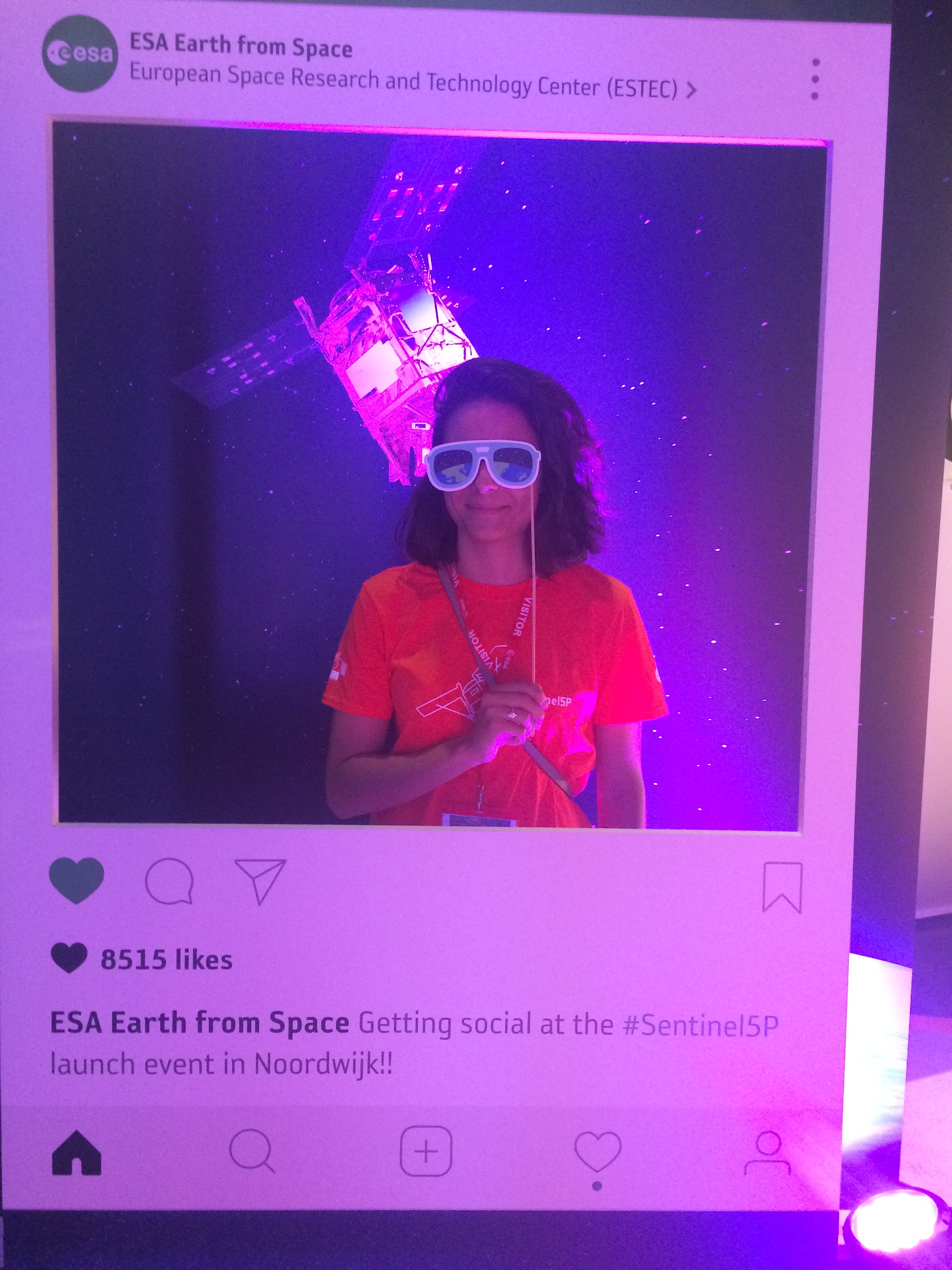 And now you might think: what does an IENAC student have to do with all this?
As a space enthusiast, I've always looked for new opportunities to meet people who share my passion for aerospace. Many personalities (linked, to some extent, to the mission) were present at ESA's space event including Sentinel-5P's Project Manager Kevin McMullan and its Mission Manager Claus Zenher, representatives from Airbus Defence and Space (the satellite's manufacturer, and Tropomi's builder) and the Dutch government, as well as international space figures such as the Dutch astronaut André Kuipers. As a member of the Sentinerds (literally the Sentinel nerds, the way our group of space enthusiasts is called), selected by ESA to participate in this experience, my mission that day along with the others was to cover the event on social media (using Facebook, Twitter, Tumblr, LinkedIn, etc.) to raise awareness of the importance of such satellite missions for earth monitoring. Discussions with space personalities that day as well as live images and videos coming from the launch base in Plesetsk Russia, or ESA's control center in Germany, enabled us to be very active on social media throughout the day. At the end, we even got a chance to interview Mr. McMullan and Mr. Zenher in private, for further technical details about Sentinel-5P and its scientific mission.
On a personal point of view, what I will remember the most from the event is everything I got to share not only with the space personalities but also with the other Sentinerds, all coming from different backgrounds and parts of the world (Italy, Spain, Mexico, England, Cyprus, Germany, Ireland, Canada, Hollande, and many others) to join this amazing experience. On a more professional point of view, I met various engineers and /or business people currently working on satellite missions for earth observation. Such missions, like the one carried by Sentinel-5P, help us better understand global challenges in order to tackle them and learn how to control them (rise of sea level, urban overdevelopment, green house emissions, weather hazards, etc.).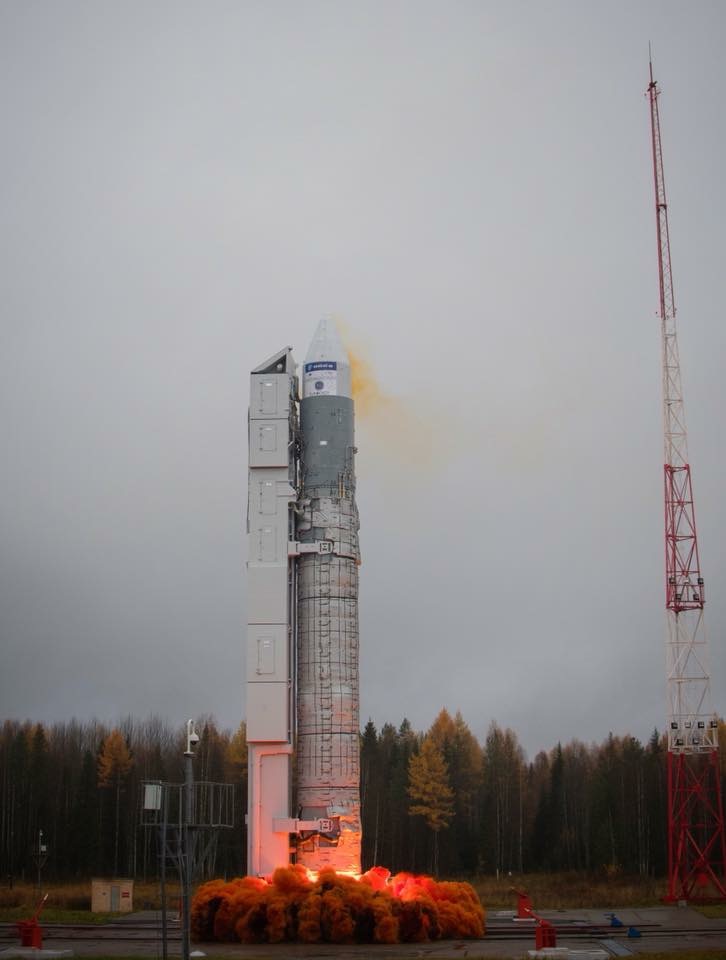 ---
I like