Calendar of events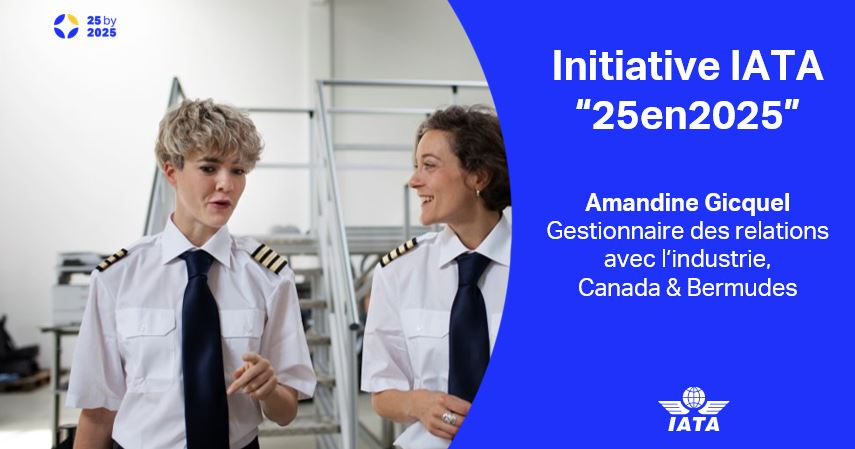 IATA's 25in2025 initiative
(This event will be held in French)


IATA's 25in2025 initiative
or How to advance the gender balance in aviation by 2025

The 25in2025 initiative is a voluntary campaign, initially created in 2019 for IATA members but opened to the whole industry in 2022, to increase female representation in aviation by 25% or a minimum of 25% by 2025.
A webinar hosted by Amandine GICQUEL, Manager Industry Relationships, Canada & Bermuda - International Air Transport Association (IATA).

Zoom link:

Lien de connexion :
https://us02web.zoom.us/j/85900230938?pwd=R2x6UVg3WjRNWjlXVzVqUWZIWEZoUT09
ID de réunion : 859 0023 0938 / Code secret : 2AdNqg
Tuesday 30th May 2023

06:30 PM - 07:30 PM
(GMT +2)
Registration deadline : 30th May
The event is organized online
---
Registration closed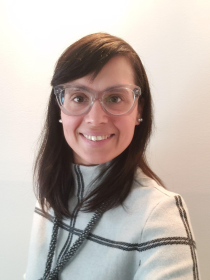 Amandine GICQUEL
Manager Industry Relationships
International Air Transport Association (IATA)
Amandine Gicquel-Leduc became Industry Relations Manager for IATA's Canada and Bermuda field office in August 2013. In her role, she is primarily responsible for partnerships for mutual benefit, and the promotion of solutions, products and services that IATA makes available to the industry. She also supports the airline advocacy activities of the Vice President External Relations and Membership for North America with national government authorities.
Between 2009 and 2013, Amandine was Assistant Manager, Weblink and iiNET for IATA's Distribution and Finance Services division, mainly responsible for customer support.
Amandine began her career at IATA in 2006 in Geneva, Switzerland, as a Business Analyst for the Airs@t market study on passenger satisfaction on long-haul flights within the Marketing and Commercial Services Division.
Amandine holds a Master's degree in Air Transport Management from the École Nationale de l'Aviation Civile (ENAC) in Toulouse, France (2005), and a diploma in International Business and Marketing from the ISEG business school in 2004. Between 1999 and 2001, she studied English at the Université de Lettres in Aix-en-Provence, France.
Originally from south-eastern France, Amandine is married and the proud mother of a 5-year-old boy. She speaks French and English fluently and has started learning Spanish. She enjoys running, painting, sewing and socializing! As well as having been a ballerina at a young age, she has also learned jazz dance, contemporary dance, zumba and belly dancing.
Her favourite phrase has always been: "Smile at life, and life will smile back at you".