Calendrier des évènements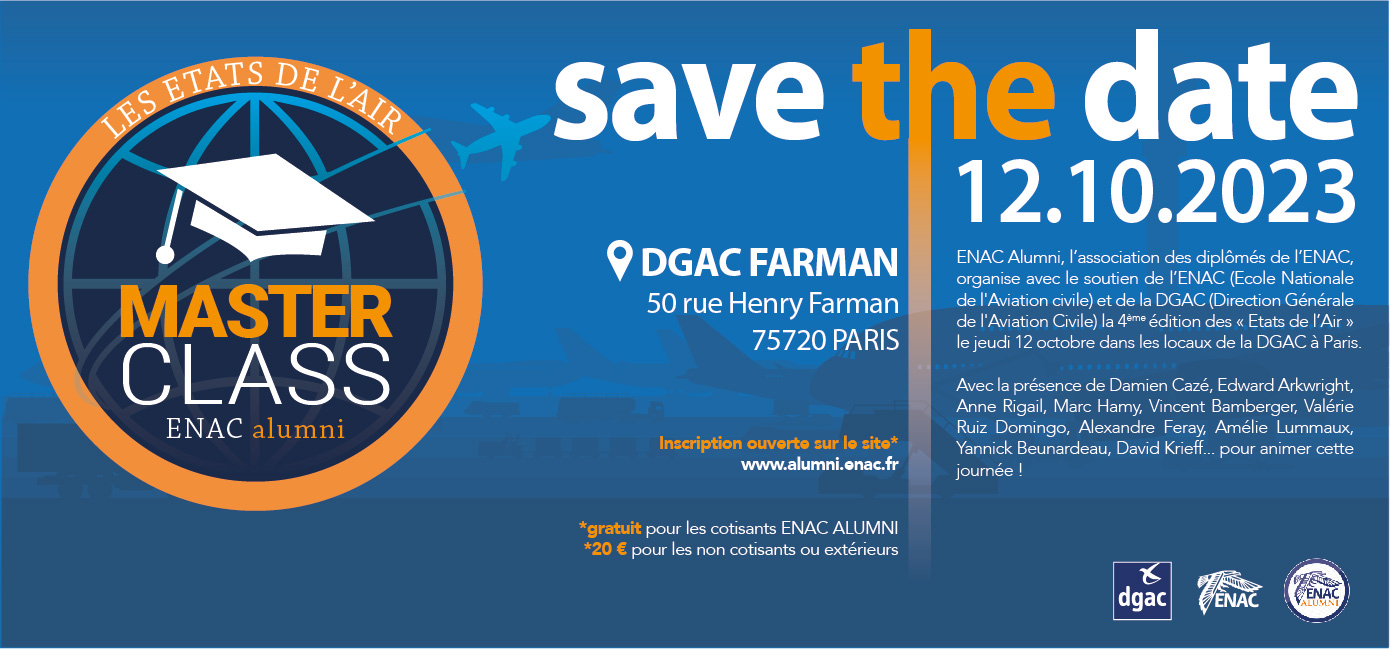 ETATS DE L'AIR - OCTOBER 12th 2023
ENAC ALUMNI organizes the 4th edition of the ETATS DE L'AIR, a day of conferences without equivalent with the intervention of personalities, experts and great decision-makers of the field of the air and the aeronautics.
The ETATS DE L'AIR have a double ambition:
- To gather eminent professionals of our industry to collect their vision of what could become the air transport in the next 10 years, but also to promote exchanges with the people who attend these debates and round tables.
- To propose more technical conferences in a logic of maintenance of competences, through current topics such as cybersecurity, regulation, or agile methods...
A day for all aviation professionals whether you are a graduate of ENAC or another school, the ENAC Alumni MASTER CLASS will become your reference day to learn, discover or simply exchange.
This day takes place in the DGAC Farman. Registration to the Etats de l'Air is free for subscribers, and open to all.
To follow all the conferences live, connect on our youtube channel: https://youtube.com/playlist?list=PL8zJiGrGkFTngu9sDqM9STfDBaGtvsqy2&si=qAmHeb6r-ieZ4FUz
Thursday 12th October 2023

08:45 AM - 06:30 PM
(GMT +1)
Registration deadline : 11th October
DGAC
50 Rue Henry Farman
75015 Paris
Free MASTERCLASS - Free for members and students


20 € MASTERCLASS - Non-contributing tariff
MASTERCLASS - External tariff

---
Registration closed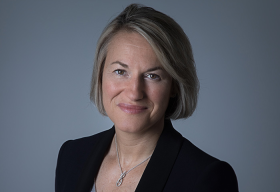 Anne RIGAIL
General Manager
AIR FRANCE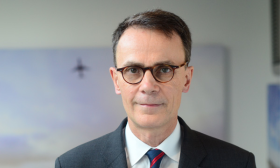 Damien CAZE
General Manager
Aviation Civile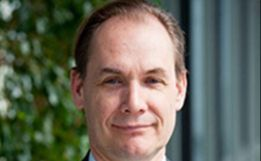 Marc HAMY
Vice President Corporate Affairs
AIRBUS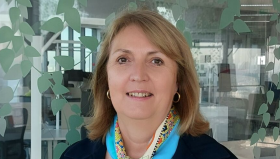 Valérie RUIZ DOMINGO
Group Hydrogen Vice President
ENGIE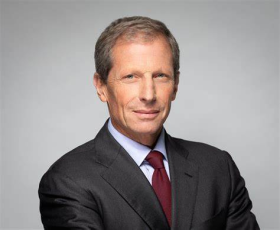 Vincent BAMBERGER
Managing Partner
ARTHUR D.LITTLE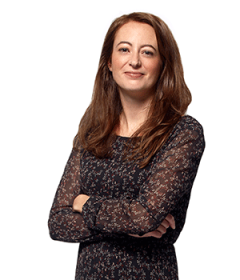 Amélie LUMMAUX
Director of Sustainable Development and Public Affairs
Groupe ADP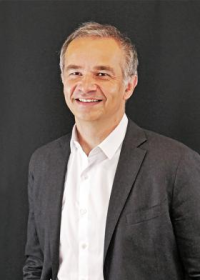 Alexandre FERAY
Founder & CEO
OpenAirlines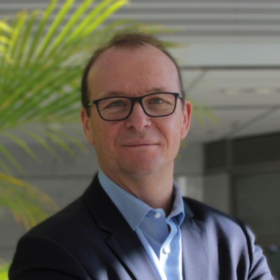 Yannick BEUNARDEAU
Senior VP Airport & Airline Operations EMEA
AMADEUS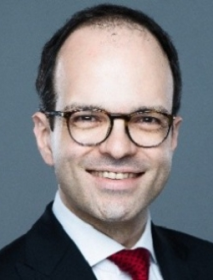 David KRIEFF
Chief Information Systems Officer
Groupe ADP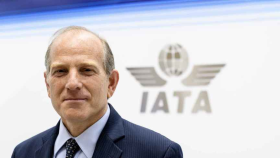 Rafael SCHVARTZMAN
Regional VP
IATA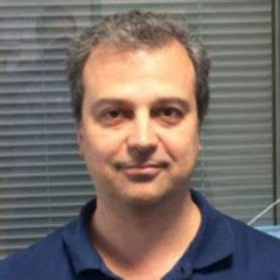 Gabriel MOCHO RODRIGUEZ
Civil Aviation Secretary
International transport workers' federation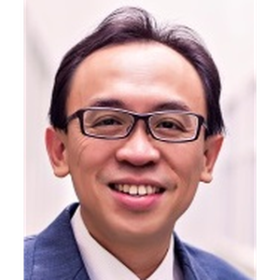 Kevin CHOW
Vice President Air Traffic Control and Digital Segment, Airspace Mobility Solutions BL
THALES
Philippe FONTA
Senior Sustainability Expert
BSR
Julien ABIDHOUSSEN
Strategy consultant, Airline pilot, Entrepreneur
Bastien BERNARD
Paris-CDG Airport Operations Director
Groupe ADP
Paul STEELE
Former Executive Director
ATAG
Edouard MATHIEU
Paris-CDG Development Director
Groupe ADP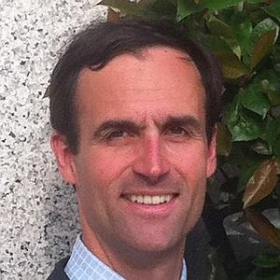 Emmanuel VIVET
Airlines and air services - Sous-directeur des services aériens
DTA
Denis CHOUMERT
President
Association des chargeurs de France (AUTF)
Quentin DEVOUGE
Head of Airport Facilitation
Groupe ADP
Christine DIAMENTE
Managing Director Transformation
BSR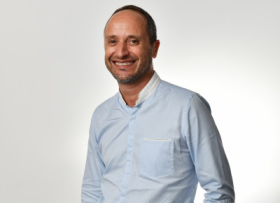 Ludovic GAS
Operations Manager
Aéroports de Lyon
Anne FRISCH
Cybersecurity Program Director
DSAC
Anaïs BENSAI
Technical department manager
FNAM
Emmanuel WANG
Vice President Border Control & Passenger Flow Facilitation
IDEMIA
Thibaut LIBLIN
Chairman & CEO
OSAC
Gilles GOMPERTZ
Group General Manager
AVICO
Hans OBAS
Business Information Security Officer / Air Transat Flight Captain
CMA CGM Air Cargo
Renaud DUPLAY
Deputy General Manager CDG and Group Project Director Olympics 2024
Groupe ADP
Florent BARDON
National Mobility Coordinator for the 2024 Olympic Games
MINISTERE
Eric TRAUTMANN
Executive Vice President Regulatory and Technical Affairs
FNAM
Valentine DRAICCHIO
Process Methods Engineer
OSAC
Olivier CHANSOU
Director
ENAC
Gilles LEVEQUE
Groupe ADP
(This event will be held in French and hosted by Fabrice Lundy)

In the summer of 2024, France will host the XXXIII Olympic and Paralympic Games, a major event in terms of visibility and impact, with 206 delegations, 15,000 athletes, 34,000 journalists, 15 million visitors and 4 billion television viewers. With just under a year to go before this global event, which France has not organised since 1992 and even 1924 for the summer games, the challenges to be met remain immense: ensuring the safety of sports venues and, more generally, establishments open to the public, providing a high level of hospitality, the efficiency of specific operational processes, all while controlling costs and respecting environmental ambitions and the inclusion of people and territories. The air transport industry (carriers, airports, air navigation, etc.) will be at the heart of the operation, with very high expectations from organisers, delegations, passengers, the media and elected representatives. With 9 months to go, where do the major players in the sector stand? Olympic Games and Paralympic Games: catalysts for innovation, success whatever the cost, legacy? How do they view the opportunities and risks of hosting this once-in-a-lifetime global event?

Follow the conference live on our youtube channel: https://www.youtube.com/live/ZSbCRRQSK9o?si=WzMCd22LOJnGOnbl

CAZE Damien
General Manager
Aviation Civile

RIGAIL Anne
General Manager
AIR FRANCE
DUPLAY Renaud
Deputy General Manager CDG and Group Project Director Olympics 2024
Groupe ADP
BARDON Florent
National Mobility Coordinator for the 2024 Olympic Games
MINISTERE
(This event will be held in French and hosted by Eric Trautmann)

Follow the workshop live on our youtube channel: https://www.youtube.com/live/zi5EVAldWw8?si=0lF4u5RbtRulWPX4
DEVOUGE Quentin
Head of Airport Facilitation
Groupe ADP

GAS Ludovic
Operations Manager
Aéroports de Lyon
WANG Emmanuel
Vice President Border Control & Passenger Flow Facilitation
IDEMIA
TRAUTMANN Eric
Executive Vice President Regulatory and Technical Affairs
FNAM
(This event will be held in French)

Today, all the players in the aviation industry have made commitments to decarbonise their activity. Numerous technologies are available to the aviation industry to achieve the desired decarbonisation. This round table will review the technologies available to achieve this decarbonisation. It will also look at the projections of the major players in the decarbonisation activity and answer the question of how the value of this activity is shared.

Follow the conference live on our youtube channel: https://www.youtube.com/live/gnFTEM1QLJ0?si=8KIAWgy1C5VztMW3

HAMY Marc
Vice President Corporate Affairs
AIRBUS

RUIZ DOMINGO Valérie
Group Hydrogen Vice President
ENGIE

BAMBERGER Vincent
Managing Partner
ARTHUR D.LITTLE

LUMMAUX Amélie
Director of Sustainable Development and Public Affairs
Groupe ADP
(This workshop will be held in French)

Follow the workshop live on our youtube channel: https://www.youtube.com/live/6BksgK5BxCg?si=nnWsw_1rD7HP_P_B
FRISCH Anne
Cybersecurity Program Director
DSAC
BENSAI Anaïs
Technical department manager
FNAM
OBAS Hans
Business Information Security Officer / Air Transat Flight Captain
CMA CGM Air Cargo
(This event will be held in French)

Introduction to the afternoon session by Olivier Chansou, Director of ENAC.

Collecting, exchanging and using data on a massive scale is a long-standing practice in the aeronautical industry. However, the acceleration of technological innovations (IoT, edge computing, 5G, computing and visualisation power, etc.) and data sciences (Deep learning, AI, etc.) now mean that more and more data can be produced and processed for use in real time by all players in the aviation sector. So how are data science and artificial intelligence revolutionising air transport? What are they being used for? And what are the major innovations in the next 5 years?

Follow the conference live on our youtube channel: https://www.youtube.com/live/1xvDL4obIUc?si=9xzaAljRNn-Q8xrD

FERAY Alexandre
Founder & CEO
OpenAirlines

BEUNARDEAU Yannick
Senior VP Airport & Airline Operations EMEA
AMADEUS

KRIEFF David
Chief Information Systems Officer
Groupe ADP

CHOW Kevin
Vice President Air Traffic Control and Digital Segment, Airspace Mobility Solutions BL
THALES
LIBLIN Thibaut
Chairman & CEO
OSAC
(This event will be held in French)

Follow the workshop live on our youtube channel: https://www.youtube.com/live/2XNHEBK5VJk?si=cUIvpUennT8q0pRn
FONTA Philippe
Senior Sustainability Expert
BSR
ABIDHOUSSEN Julien
Strategy consultant, Airline pilot, Entrepreneur
BERNARD Bastien
Paris-CDG Airport Operations Director
Groupe ADP
(This event will be held in French)

Follow the workshop live on our youtube channel: https://www.youtube.com/live/wWPd0_tyP2w?si=ZepEGtnuCTW7K0Uh
MATHIEU Edouard
Paris-CDG Development Director
Groupe ADP

VIVET Emmanuel
Airlines and air services - Sous-directeur des services aériens
DTA

CHOUMERT Denis
President
Association des chargeurs de France (AUTF)
GOMPERTZ Gilles
Group General Manager
AVICO
The concept of a fair and equitable ecological transition for air transport appears on several levels:
- In the Toulouse Declaration, the stakeholders "recognize the social dimension of the transition to sustainable aviation and the importance of fostering social sustainability and a just transition".
of promoting social sustainability and a just transition".
- At European level, in the Fit for 55 package of measures and the "no person and no place left behind" Green Deal.
- At global level, following the adoption of LTAG 2050 at the ICAO General Assembly, "The states are urged to contribute to achieving the goal in a
socially (...) sustanable manner (...) for a just transition".
France appears to be spearheading this virtuous approach.
In concrete terms, what means and levers can be used to achieve this objective?
Our speakers will be invited to share their ideas on just and equitable ecological transition, a subject combining human, organizational, legislative and financial elements,
organizational, legislative and financial elements.

This conference will be moderated in English by Isobel Gibson, Senior Associate, Sustainable Aviation at ICF.

Follow the conference live on our youtube channel: https://www.youtube.com/live/ufgHo95vt4k?si=PUBwAMNQxHxrmzmv

SCHVARTZMAN Rafael
Regional VP
IATA

MOCHO RODRIGUEZ Gabriel
Civil Aviation Secretary
International transport workers' federation
STEELE Paul
Former Executive Director
ATAG
DIAMENTE Christine
Managing Director Transformation
BSR
DGAC

50 Rue Henry Farman
75015 Paris