News
03 April 2019
Top news
About the last General Assembly
Seen 1007 times
Thurday 2 April, at Hotel NH at Toulouse Airpot, ENAC Alumni organize its General Assembly 2019. We had a pleasure of being welcomed by Philippe Crebassa, Chairman of Toulouse Airport and all his team. Alumni have be glad to discover this new place in Toulouse. More than 70 Alumni came for this event.

At the 2019 programm, many projects have been annouced by Marc Houalla with our chapters in USA, Sénégal, China..., other importants meeting like SIAE, big events in Toulouse and Paris, meeting between Alumni and students...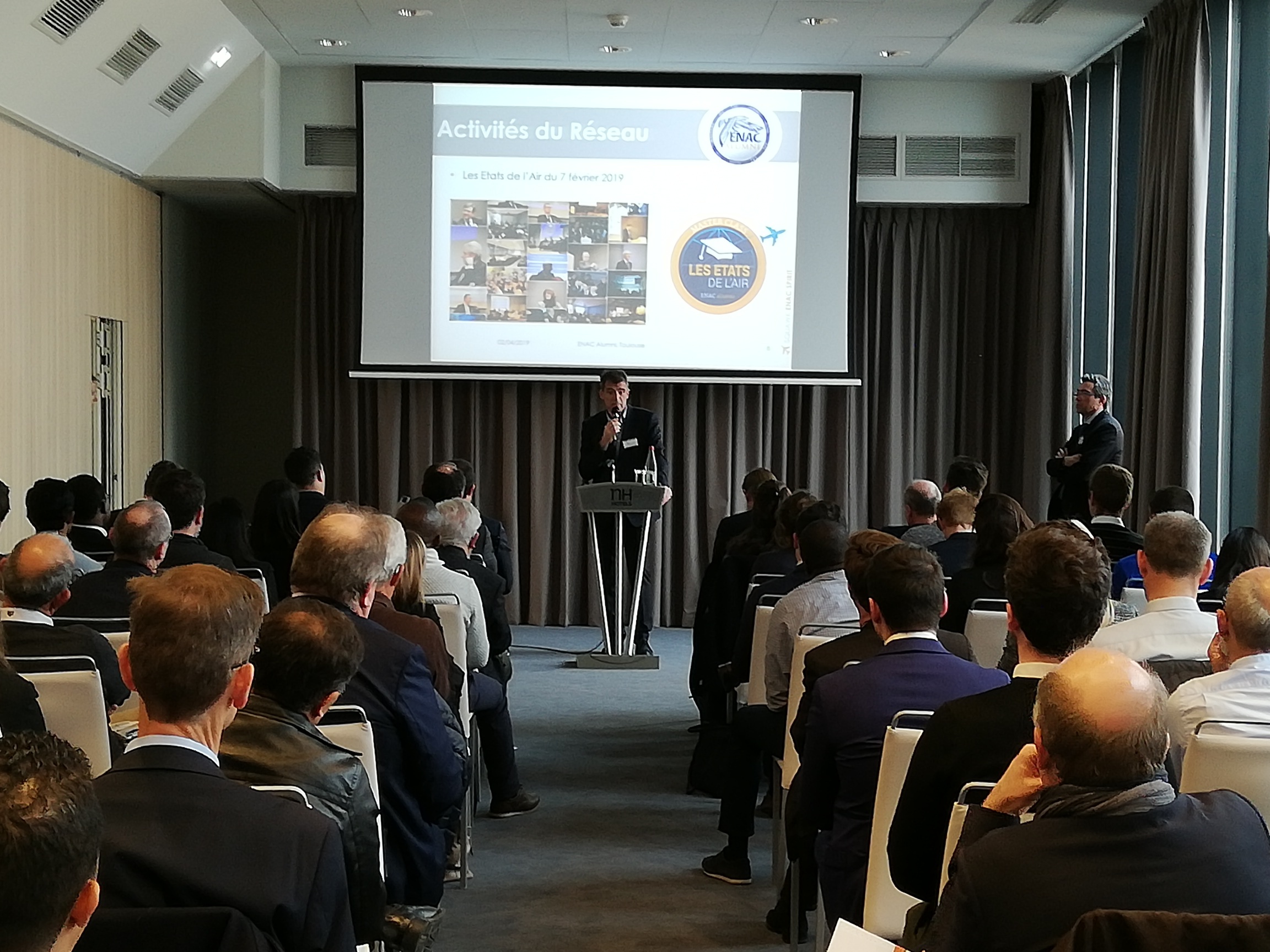 This year, the Board of Directors renewed 11 of its members and elected the new board composed of:
Le bureau 2019/2020:
Le Président: Marc Houalla IAC89 et IENAC82

Le Vice-Président: Michaël Benhamed IENAC 94

Le Vice-Président: Medhi EL KOUCH IENAC 06

La Secrétaire : Julie Cabanel IENAC 05

Le Trésorier : Rodolphe Rochette AE 01
Le Conseil d'Administration 2019/2020:
ADANHOUNSOUNOU Faude IENAC 05

BIEL Jean-Michel IENAC 94
LIWERANT Jonathan IENAC 09 & MS ASAA11
NZUZI NZUZI André MS MA 12
TAHIRI Nabil IENAC 97

TRUILHE Olivier IENAC 01

POTIRON GUY IENAC 74
In few days, we will announce the name of two students who join Board Directors.
---
I like