News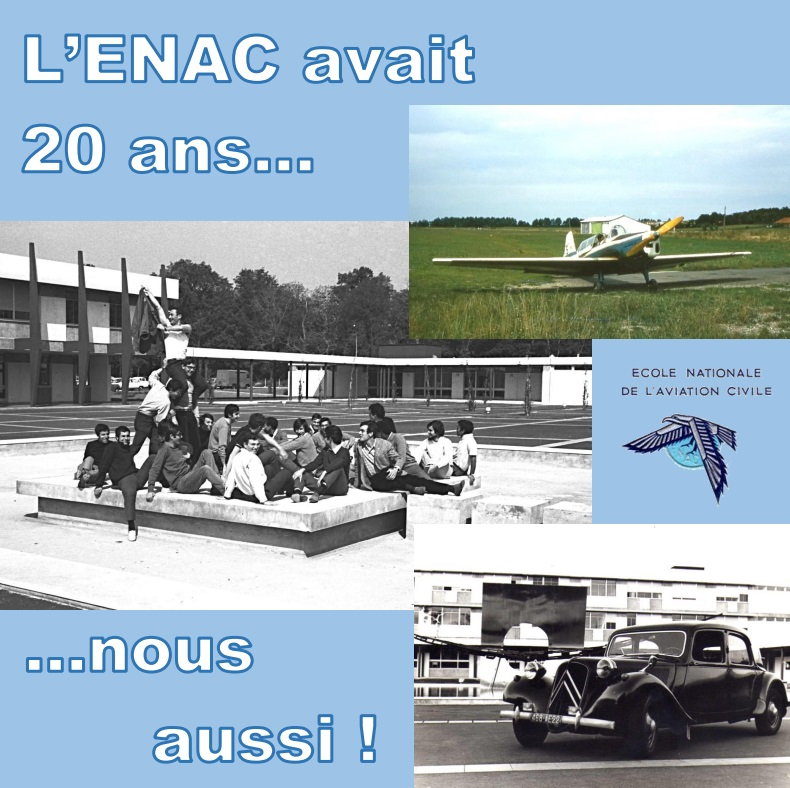 A story we all share...

Viewed 574 times
Sometimes we receive beautiful messages... Théodore MOINET (ISESA21)'s letter is one of them, after reading the book "L'ENAC avait 20 ans... nous aussi !" written by Paul LEPAROUX (IENAC67) and his classmates. So we decided to share it with you, because we all share this story...

"Hello,


I have just finished reading this beautiful book that you wrote with your class.

I enjoyed it immensely, it is both marked by nostalgia of the wonderful moments you spent at ENAC, passions and humor. The reader easily puts himself in your shoes and feels the emotions that were yours.
How lucky you were to be able to live in this time of renewal, of (re)construction, everything was to be (re)done. I can imagine how exciting it must have been to move to Toulouse and take possession of the new buildings.
The atmosphere of the class you had no doubt contributed to making these moments even more memorable.

It is quite surprising to see that more than 55 years after your passage, many things have not changed and let's hope that it will be so for a long time...
It makes me even happier to be part of this school, this history and this great family that is civil aviation.

As Mr. Houalla wrote, we are all and will remain ENAC students, with this beautiful philosophy "students must ask themselves what they can do for ENAC and not only what ENAC can do for them". It is with this objective and because ENAC has always been a dream for me, that I ran to be the representative of the student civil servants to the administration and studies boards.

So I would like to thank you personally, as well as the students' representative, you and all the people who contributed to write this wonderful book, which is your memory, but above all for me the memory of a history that we all share as students at ENAC. 
I wish you a very happy holiday season.

Sincerely yours.

Théodore MOINET (ISESA21)"
---
3
I like