Calendar of events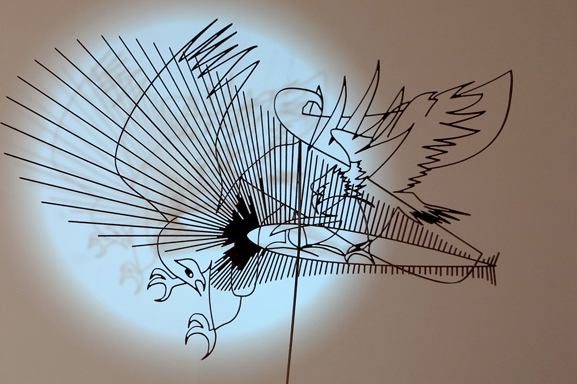 Vernissage Cocktail - Art Exhibition - of the Sculpture "Holon de l'ENAC" by Aymeric 'Emeric
At the end of its Artist's Residence in 2017 in partnership and production with the City of Toulouse and the Ecole Nationale de l'Aviation Civile, ENAC acquired the work "Holon de l'ENAC" by Aymeric Reumaux which is a metal sculpture with water jet cutting.
Today we have the pleasure of inaugurating this work on the occasion of its installation in the hall of the ENAC reception in the Daurat Building.
Draughtsman, sculptor and programmer, Aymeric 'Emeric works on the link between digital space and public space. The figure of the holon is at the heart of his work. The holon is both a whole and a part of a larger whole. The dimensions of the holon range from the atom to the multiverse composed of all universes. Its structure exists at a point of balance between order and chaos.
Opening: Thursday 30 March at 5.30 pm.
Permanent installation: Reception Building D - ENAC, 7 avenue Édouard Belin 31400 Toulouse
Visits: Monday - Tuesday - Thursday / 6am-6pm.
Thursday 30th March 2023

05:30 PM - 07:00 PM
((GMT+02:00) Europe, Paris)
ENAC
7 Av. Edouard Belin
31400 Toulouse
ENAC

7 Av. Edouard Belin
31400 Toulouse