Calendar of events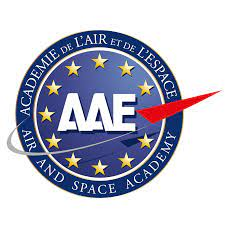 Urban Air Mobility international symposium
Organized by the Académie de l'Air et de l'Espace
Numerous projects for electric vertical takeoff and landing aircraft (e-VTOL), aimed at the urban air mobility market market (UAM = Urban Air Mobility) are currently being presented to the public, and are also giving rise to studies on the corresponding infrastructures and regulations. The ambition of UAM promoters is to use the simplicity of distributed electric motorization to develop multiThe ambition of the UAM's promoters is to use the simplicity of distributed electric propulsion to develop multirotor aircraft configurations that could provide affordable urban air transport services, with levels of safety, performance and emissions adapted to the societal demands of the years to come.
To achieve this, however, UAM development needs to overcome significant technical and economic hurdles.
The aim of the symposium organized by the AAE is to bring together the key players to take stock of current developments and identify the essential actions required for the successful deployment of urban aeromobility.
The symposium is aimed at the industrial developers of this new urban transport system, future operators, research organizations, as well as public services and regulatory authorities.
It will highlight the solutions envisaged and the progress to be made on the most critical aspects of the development of urban aeromobility, in six sessions encouraging exchanges between participants and covering the following topics:
UAM needs, markets and specifications
Technical solutions for vehicles and the performance of the electric propulsion chain
Vertiports and ground infrastructures
Noise objectives and solutions to meet them
Certification, operational regulations and traffic and trajectory management
Economic aspects and public acceptance.

A round-table discussion will close the symposium.
from Wednesday 21st September

09:00 AM


to Thursday 22nd September 2022


05:30 PM

(GMT +2)
DGAC Paris and ENAC Toulouse

DGAC Paris and ENAC Toulouse