Calendar of events

Negotiate your compensation: the assets to succeed
Talking about salary is not always easy.

Are you stressed at the idea of talking about salary during an interview?

Do you need a "compensation/salary" strategy? Do you know when to talk about salary, how to do it and what mistakes not to make?

Take part in this webinar to focus on this subject in 1 hour and be more efficient:

Define what is a salary: prepare yourself!
When to talk about salary and how?
The principles and steps of salary negotiation


This webinar will be hosted by Pascale GEISLER, Consultant in Professional Development at APEC Balard (Paris).

To participate, you must first create your account on www.apec.fr and give us your login number on contact@alumni.enac.fr


Pascale Geisler is a graduate of Skema Business School. She started out in the sports industry where she worked for 15 years with Nike and then Adidas as a Marketing Manager in product development. She then decided to make a professional transition in order to evolve in her core field: the accompaniment of professional paths and projects and the development of employability. With a Master's degree in Training Management from the University of Strasbourg in hand, she has been practicing this profession for 13 years with great pleasure and satisfaction. Pascale has been a Consultant in Professional Development at Apec for 2 years.


Thursday 9th March 2023

01:00 PM - 02:00 PM
(GMT +2)
Registration deadline : 9th March
The event is organized online
---
Registration closed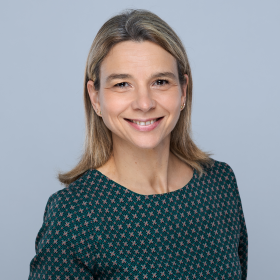 Pascale GEISLER
Professional Development Consultant
APEC