About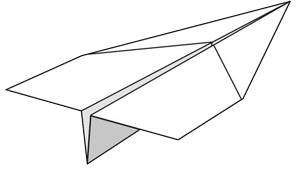 The Project

The Task Force « The Future of Airports » coordinated by the Airport Think Tank of ENAC Alumni (see below) involves about 20 thought aviation leaders from various backgrounds, experiences, and affiliations. This panel has discussed various prospective topics to explore and forecast the long-term future of the airport industry. Each time, the panel members considered the future trends and potential disruptive changes, the emerging transformational innovations, their impact on practice and challenges for air transportation, and the needs in research, education and policies for anticipating and facilitating these changes. The research project was conducted between March 2019 and April 2020. The findings are available on the ENAC Alumni website (see Summary of findings and Publications). Additional initiatives are being undertaken for continuing the discussions locally (see below).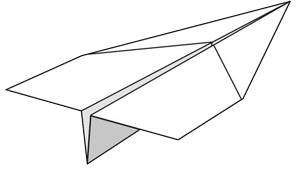 Timeline

Phase 1 ended in April 2020 with the release of the 11 white papers and their posters. This work is being presented at several events and it is being promoted within the industry to educate the airport community about these long-term challenges. Phase 2 that started in Summer 2020 consists of regional and national focus groups under the umbrella of the local chapters of ENAC Alumni. Following the model of the global panel, these focus groups are bringing together leaders and experts, alumni and non-alumni, to discuss the future of local airports based on the findings of Phase 1. Phase 3 will apply the previous results to specific markets and airport types.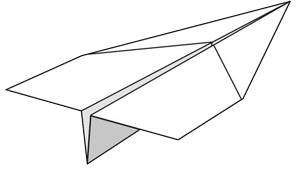 The Research Team

Gaël Le Bris, C.M., P.E. (IENAC07T) is the Principal Investigator of the initiative on The Future of Airports. He is a member of the Board of ENAC Alumni, and he is the Chair of the Airport Think Tank. In 2018, he was the founder of ENAC Alumni USA. Gaël Le Bris is a Senior Aviation Planner and Technical Principal at WSP USA. Prior joining WSP, he was the Airside Development Manager at Paris-Charles de Gaulle airport with Groupe ADP. He has participated in and managed several projects in airport engineering, planning and operations. He has authored over 30 guidebooks, articles and research papers. He is a member of several committees and workgroups – including Airport Consultants Council (ACC), American Society of Civil Engineers (ASCE), SAE International, Transportation Research Board (TRB), and The French-Speaking Airports (UAF&FA).
Loup-Giang Nguyen (IENAC15 AVI) has assisted Gaël Le Bris as Data Analyst. Loup-Giang is in charge of the Task Force on Licenses & Certifications of ENAC Alumni USA. He is an Aviation Planner at WSP USA. He is a member of the Infrastructure Workgroup of The French-Speaking Airports (UAF&FA) – he developed the first RFFS/ARFF response time assessment tool available to the industry. His master's thesis completed in 2018 studied various airside/airspace capacity enhancements for San Antonio International Airport (SAT). He is currently pursuing the Professional Engineer license in the U.S.

Beathia Tagoe has contributed to the project as Assistant Data Analyst. Beathia recently graduated Embry-Riddle Aeronautical University (ERAU) with a master's degree in aviation management. She also holds a bachelor's degree in aerospace engineer from the Kwame Nkrumah University of Science and Technology (KNUST) of Ghana. She is an Aviation Planner at WSP USA.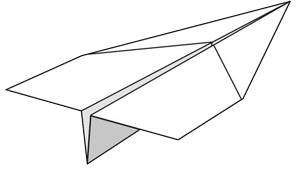 The Global Panel

Eduardo H. Bernardi (MS ANM 2018),

Director, Department of Investments, Secretaria Nacional de Aviação Civil, Ministério da Infraestrutura (Brazil)



Andy Brooker-Tormey,

Director, Airport Operations Control Centre

, Dubai Airports
Philippe Fonta (IENAC87T), Senior Expert Sustainability, Strategy & Stakeholders, SCRUM-Consult

Matthieu Gualino, Director of the ICAO Security Training Center, ENAC
Ernie Heymsfield, University of Arkansas & Chair of the TRB AV070 Committee

Marc Houalla (IENAC82 & IAC89), Managing Director of Paris-Charles de Gaulle Intl. Airport (CDG), Groupe ADP

Marc Huault, Head of Infrastructure, Toulouse-Blagnac Airport (TLS)

Maurice Jenkins, Division Director, Information Service

s, Miami-Dade Aviation Department



Pierre Jouniaux (IENAC89T), Chief Executive Officer, Safety Line

Magali Kintzler (ICNA97 A),

Air Traffic Manager CDG, DGAC/DSNA



Philippe Laborie, Director of Airport Operations, Groupe ADP

Nicolas Lamballe (IENAC99T), Aéroport Teacher, ENAC
Ferran B. Lazaro (MS ATM 2013), Director of Operations, Quside Technologies S.L.

Sébastien Lavina (IENAC94T), Manager Airport Data and Assessment, Airbus
Eugene Leeman,

Liaison Officer to Eurocontrol, ACI Europe



Guy Marguet, Projects and Methods Coordinator, Genève Airport (GVA) & Chair of the UAF&FA Technical Committee

Thomas Pétrelle (IENAC05T),

Airport CDM Expert, Groupe ADP



Arlyn Purcell, Director, Aviation Environment and Sustainability, Port of Seattle (SEA)

Michel Ricaud, Deputy Managing Director – Project Management, Paris-Orly International Airport (ORY), Groupe ADP

Olivier Sciara, (MS MA 2009) Senior Officer, Safety, Air Navigation & Technical Affairs, UAF&FA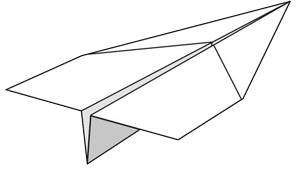 The Local Focus Groups
Andean Community hosted by ENAC Alumni Andes. Coordinator: Karen Camarena.
United States of America hosted by ENAC Alumni USA. Coordinator: Gaël Le Bris.
United Kingdom hosted by ENAC Alumni UK. Coordinators: Martin Lavrilloux & Alexandra Ott.
Western Africa hosted by ENAC Alumni Senegal & ENAC Alumni Mali. Coordinators: Mamadou Camara, Bamba Fall & Babacar Ndiyae.
Central Africa hosted by ENAC Alumni RDC & ENAC Alumni Cameroun. Coordinators: Glawdys Flora Akete Oyono & André Nzuzi.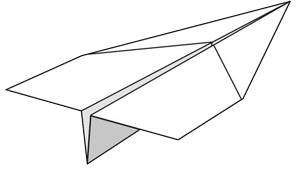 Participating Organizations
Participating organizations include the Technical Committee and the Infrastructure WG of The French-Speaking Airports (UAF&FA), the AV070 Aircraft/Airport Compatibility Committee of the U.S. Transportation Research Board (TRB), and the National University of Civil Aviation (ENAC) (France). These organizations have brought valuable inputs to the roundtables and discussions that have been held as part of this research initiative. Their participation is not an endorsement or validation of any finding or statement of The Future of Airports.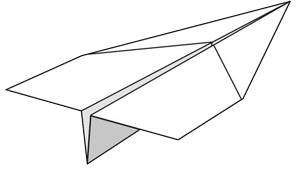 Presentations and Citations
The Future of Airports was presented at the TRB 99th Annual Meeting (Jan. 2020), the Embassy of France in Washington, D.C. (Jan. 2020), Philadelphia International Airport (Feb. 2020), and the WSP Snack & Learn Series (Mar. 2020). The study has been referenced in publications including the 4th edition of ICAO's World Civil Aviation Report and the magazine Global Traveler.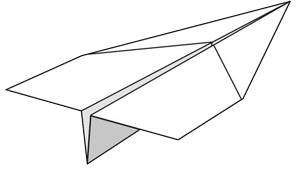 About ENAC Alumni and the Airport Think Tank
ENAC Alumni is the alumni association of the National University of Civil Aviation (ENAC) (France). The Airport Think Tank brings together aviation leaders in order to discuss and study various topics in relation with airports and their community – from the curbside to the airspace – through initiatives that include roundtables and Task Forces.